The Grads to Be Program is pleased to host the:
Public Law Center: Providing Access to Justice for Orange County's Low Income Residents
They will provide the latest information on:
DACA renewals, work permits, advance parole and more…
The event is open to all students and community members.
WHEN: Monday, September 18th
WHERE: Wilshire Auditorium, Fullerton College
TIME: 5:00 pm—7:00 pm
Parking: Complimentary on 4th floor Student Parking Structure on Lemon & Fullerton College Dr.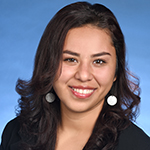 Presenter: Karina Gutierrez, Esq.
She is a staff attorney with the immigration unit and handles a wide range of immigration petitions on behalf of immigrants seeking to gain legal status or naturalize. Karina obtained her J.D. from Golden Gate University and her undergraduate degree from CSUF where she double majored in psychology and political science.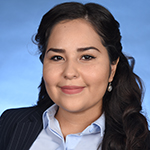 Rosa Hernandez, VOCA Project Coordinator
She is the Victims of Crime Act (VOCA) Project Coordinator. Rosa graduated from UC Berkeley, is an alumna of the Public Policy and International Affairs Law Fellowship and is a U.S. Department of Justice Accredited Immigration Law Practitioner. Prior to joining PLC, Rosa worked with San Francisco Bay Area and Orange County workers unions to organize undocumented workers against wage theft and for just immigration reform.