Public Law Center is a dedicated team of legal professionals that has provided pro-bono legal services to low-income residents of Orange County since 1981, providing legal assistance and coordinating the pro-bono services of over 1,500 attorneys throughout Orange County.
Program, Administrative & Development Staff
Kenneth W. Babcock, Executive Director And General Counsel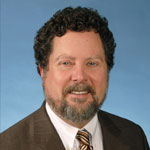 In his 14 years as head of the Public Law Center, Ken has significantly expanded PLC to provide pro bono legal assistance to more Orange County low-income residents. Ken is responsible for PLC's overall leadership, direction and financial health. In addition to his role with PLC, Ken is heavily involved in bench and bar activities. As a member of the California Commission on Access to Justice from 2006 to 2012, he served as vice-chair of the Commission (2009-11) and co-chair of the Commission's Funding Committee (2007-12).
Ken has received numerous awards for his work, including the Dorsey Award from the American Bar Association's Government and Public Sector Lawyers Division (2010); Attorney of the Year Award from the Hispanic Bar Association of Orange County (2009), and the Bernard E. Witkin Amicus Curiae Award from the Judicial Council of California (2008). In 2003 and again in 2008, he was named by the Los Angeles Daily Journal as one of the 100 most influential lawyers in California.
Prior to joining PLC in September 2000, Ken was the Director of Litigation & Advocacy at Public Counsel in Los Angeles and the Directing Attorney of Public Counsel's Consumer Law Project. Before joining Public Counsel, he was a litigator in a large law firm and then a small law firm. Ken is a graduate of the University of California, Santa Barbara and the University of California, Davis School of Law.
Leigh Ferrin, Directing Attorney & Pro Bono Director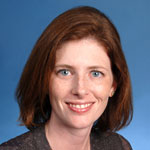 Practice Areas: Consumer Law, Operation Veterans Re-Entry
As head of PLC's Consumer Law and Bankruptcy Unit, Leigh provides direct legal services to low-income clients in need of assistance with debt collection defense, student loan disputes, identity theft, foreclosure prevention, bankruptcy and other consumer-related issues. She also provides support to volunteer attorneys assisting PLC clients with these cases. Leigh supervises three of PLC's courthouse-based self-help clinics, one at the Federal District Court and two at the Bankruptcy Court, all in Santa Ana.
Leigh is a member of the Orange County Bar Association Commercial Law & Bankruptcy Section, the Orange County Bankruptcy Forum, the Orange County Federal Bar Association and the National Association of Consumer Advocates. She also serves on the Collaborative Council of the Orange County Housing Opportunities Collaborative. Prior to her position as Lead Attorney, Leigh was a Staff Attorney and an Equal Justice Works AmeriCorps Legal Fellow at PLC.
After graduating from Pomona College, Leigh received her J.D. in 2008 from Loyola Law School of Los Angeles. Leigh's article, "Pencil Me In: The Use of Title IX and Section 1983 to Obtain Equal Treatment in High School Athletics Scheduling" was published in American University's The Modern American in 2007.
Sarah Efthymiou, Senior Lead Staff Attorney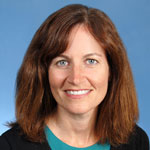 Practice Areas: Community Organizations Legal Assistance Project (COLAP)
Sarah provides pro bono legal services to nonprofit organizations and groups that want to form new charitable organizations. She helps build the capacity of organizations that serve PLC's clients and Orange County's low-income and underrepresented communities in general. Additionally, she teaches seminars on how to start a nonprofit organization and collaborates with community nonprofit technical assistance providers to hold a number of other legal education seminars. Sarah is a graduate of University of Redlands and Syracuse University College of Law. Prior to joining PLC, she was in private practice, with a focus on business and corporate law.
Emma Elizabeth Gonzalez, Senior Staff Attorney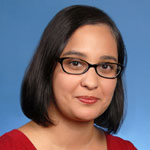 Practice Areas: Consumer Law
Emma Elizabeth focuses on the areas of consumer law and self-help clinics. She staffs the Federal Pro Se Clinic in Santa Ana and assists with Public Law Center's Chapter 7 Bankruptcy, Bankruptcy Reaffirmation and Guardianship Clinics for unrepresented individuals. Prior to joining PLC, Elizabeth practiced labor and employment litigation at Loeb & Loeb LLP. Before attending law school, Elizabeth spent five years working in development at the ACLU of Southern California and Manhattan Theatre Club, and two years working as a community organizer with Cornerstone Theater Company. Elizabeth graduated from the University of Southern California, where she was a member of the USC Trojan Marching Band and from the University of Southern California Gould School of Law.
Kari Gibson, Staff Attorney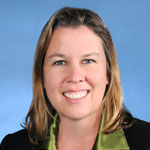 Practice Areas: Consumer Law
Kari works in the Consumer Law Unit, providing direct services in the areas of bankruptcy, debt collection defense, student loan discharge, and contract disputes. Kari also staffs the Federal Pro Se, Bankruptcy, and Bankruptcy Reaffirmation Clinics. Kari graduated from the University of Southern California Gould School of Law. While in law school, she worked in the chambers of the Honorable Josephine Staton (C.D. Cal.). She was also an extern at the ACLU-Southern California and Asian Pacific American Legal Center, and was a legal fellow at the USC Annenberg Center on Communication & Policy. Prior to law school, Kari got her Masters in Applied Linguistics from the University of Hawaii at Manoa, where she received an award for scholarly excellence for her thesis entitled "English Only Court Cases Involving the U.S. Workplace: the myths of language use and the homogenization of bilingual workers' identities". For ten years, she taught composition and English at schools such as University of California Irvine, California State University at Long Beach, and University of Hawaii. Kari's undergraduate degree was from the USC School of Cinema-Television, and she worked in the entertainment industry in such places as Sony Pictures Entertainment, Rolling Stone magazine, and the South by Southwest Music Festival.
Sarah Gregory, Staff Attorney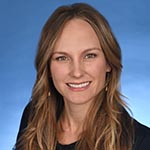 Sarah represents low-income clients in a variety of litigation and administrative matters related to homelessness prevention and access to safe, habitable housing. In addition, Sarah litigates impact cases and advocates for better policies related to affordable housing, housing discrimination, homelessness, and land use. Prior to joining PLC, Sarah was a litigation associate at Hogan Lovells, New York, where she developed a practice in constitutional law representing media entities in First Amendment matters, death row inmates in habeas and Sixth Amendment appeals, and affordable housing and community organizations in a major housing discrimination case in the Second Circuit. During law school, Sarah worked in the chambers of Judge Kimba M. Wood (S.D.N.Y.) and at the Center for Defending the Freedom of Journalists in Amman, Jordan, where she represented journalists facing criminal prosecution. Before law school, Sarah worked at the Center for Health Care Rights in Los Angeles and, in 2006, helped establish the Women's Trust Fund in Tanzania, which provides micro-finance loans to female-headed businesses. Sarah graduated from Cardozo Law School magna cum laude in 2010.
Michelle Kim Kotval, Staff Attorney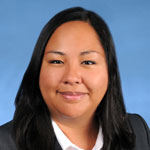 Practice Areas: Housing & Homelessness Prevention Unit
Michelle works in the Public Law Center's Housing and Homelessness Prevention Unit. Michelle works with a team of attorneys and support staff to protect the rights of tenants in Orange County. During law school, Michelle externed for Judge Harry Pregerson of the United States Court of Appeals for the Ninth Circuit. She also interned with Communities for a Better Environment (CBE), working on environmental matters affecting low-income communities. Before law school, Michelle worked with the Legal Aid Foundation of Los Angeles. Michelle earned her J.D. from UC Berkeley School of Law and her B.A. from the University of Southern California.
April Feary Schley, Special Events Manager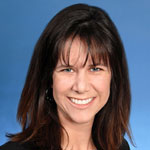 April brings more than 10 years of extensive experience in special event and volunteer management, fundraising, and donor relations to the Public Law Center. She has planned hundreds of events for a wide variety of organizations including the Nixon Presidential Library & Museum, Disneyland, the U.S. Army, and the Muscular Dystrophy Association. April received a Bachelor's Degree from Pepperdine University. She primarily focuses her time on the annual Volunteers for Justice Dinner, working closely with the Silent Auction committee.
Jazmina Castillo, Project Coordinator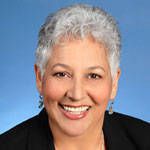 Jazmina works in the Health Law Unit at PLC focusing on its Medical-Legal Partnerships and AIDS Legal Assistance Project. She is in charge of the Unit's project administration, information collection, data management and coordination of legal services related to health. In addition to providing direct support to clients addressing those social determinants of health, Jazmina interface with community-based non-profit organizations, government agencies and other providers of services to those living with HIV/AIDS in order to keep abreast of community needs; contributing to the success of our AIDS Legal Assistance Project, and making the Medical-Legal Partnership model possible.
Prior to joining PLC, Jazmina worked as a Research Assistant at the "University of California Los Angeles", in the UCLA Survey Research Center, where she specialized in interviewing clients for multicultural HIV/AIDS Projects. Her experience also includes serving as Bookkeeper at "Women Organizing Resources Knowledge and Services" (W.O.R.K.S.), an affordable housing and community development nonprofit organization in Los Angeles, and as a Childcare Coordinator and Social Advocate at "House of Ruth", a Shelter for Homeless Women and Children in Los Angeles. Jazmina earned her Degree in Psychology at the National University of Colombia, School of Human Sciences. She also holds certifications in Business Administration and Law.
Evelyn Fuentes, Senior Administrative Assistant/Intake Specialist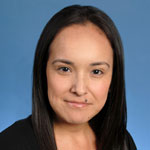 A resident of Orange County, Evelyn was born in the City of Orange, but was raised primarily in Mexico and Los Angeles County. She graduated from Saddleback High School. Currently, she attends Santa Ana College. In December 2004, Evelyn began volunteering at PLC through the Service Learning Center at Santa Ana College. Evelyn was awarded the Presidential Award in May 2005 and also received a grant for contributing over a hundred hours of community service.
Grace Landa, Executive Assistant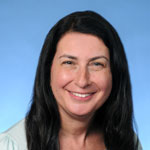 Grace is the executive assistant to Ken Babcock and Kirsten Kreymann. A seasoned professional with over 20 years increasingly complex experience in several different industries including legal, medical and homebuilding, she is able to tailor her skills to best meet the ever changing needs of her position at PLC.
Roxana Rosas, Project Coordinator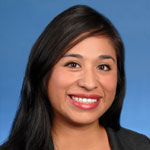 Roxana is responsible for providing legal assistance to Orange County's low income community with immigration issues, particularly with victims of domestic violence. Roxana first worked with PLC as a volunteer, earning the Wiley W. Manuel certificate for pro bono legal services. Roxana continues to strive towards her educational goals by continuing her studies in pre law.