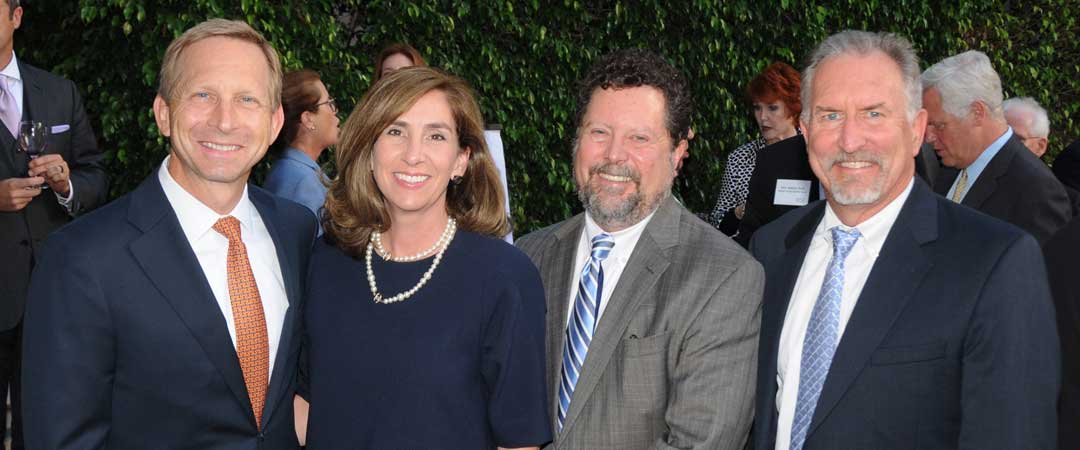 become a sponsor or underwriter
Be a visible supporter of justice

Join us for an inspiring event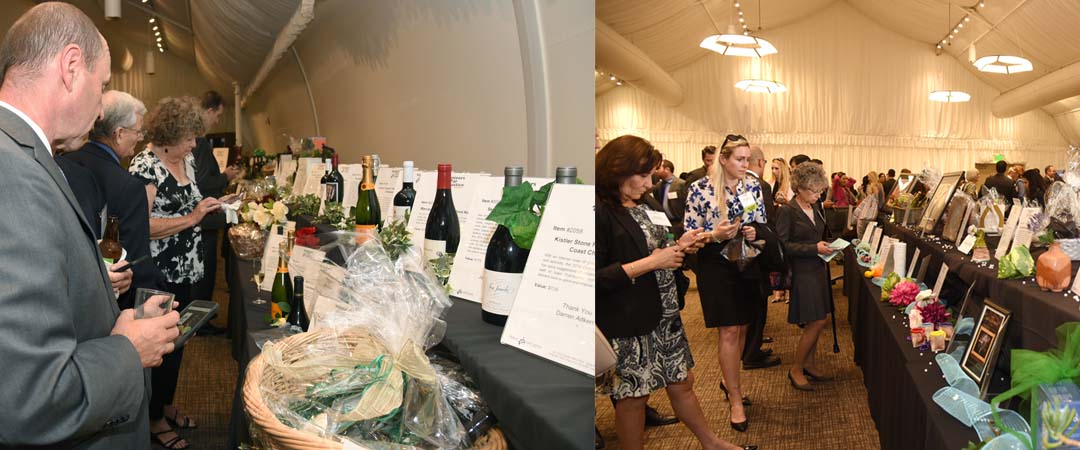 donate a silent auction item
Showcase your business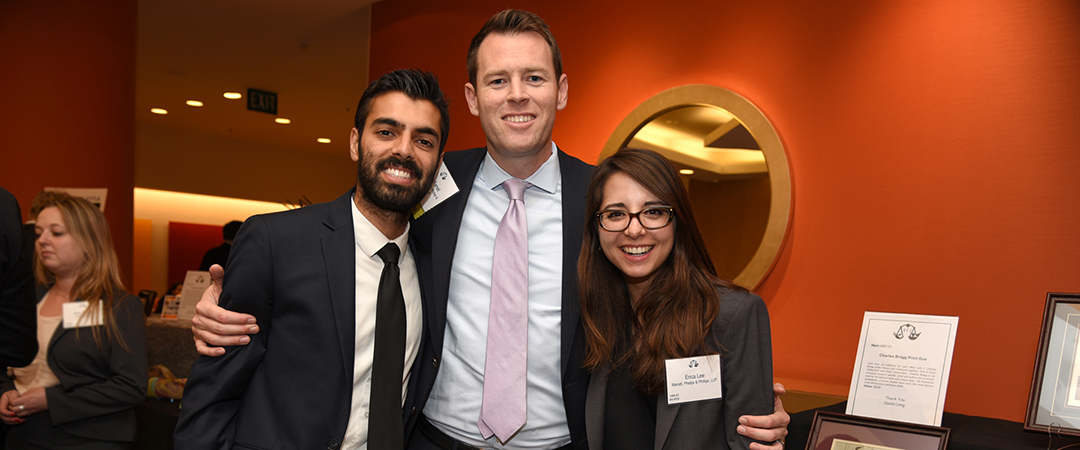 pro bono attorneys and volunteers
Join us in honoring over 1,800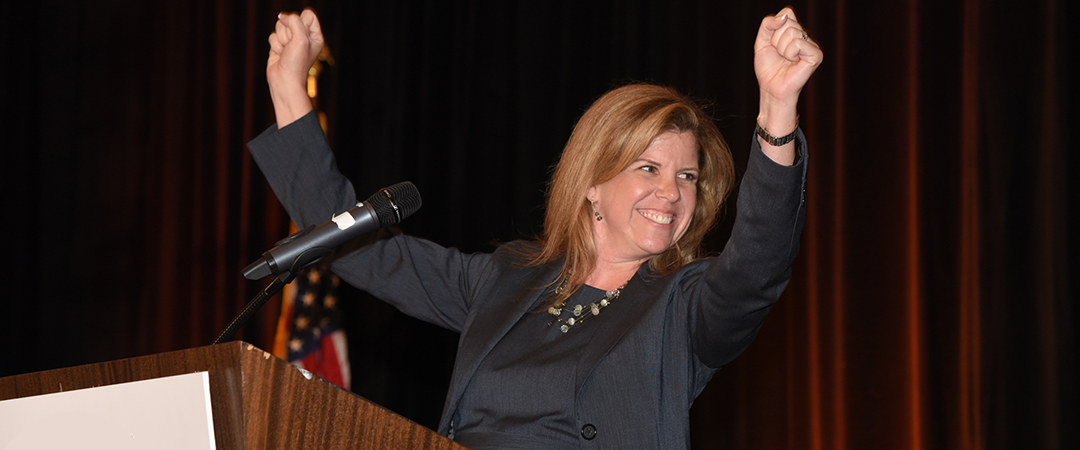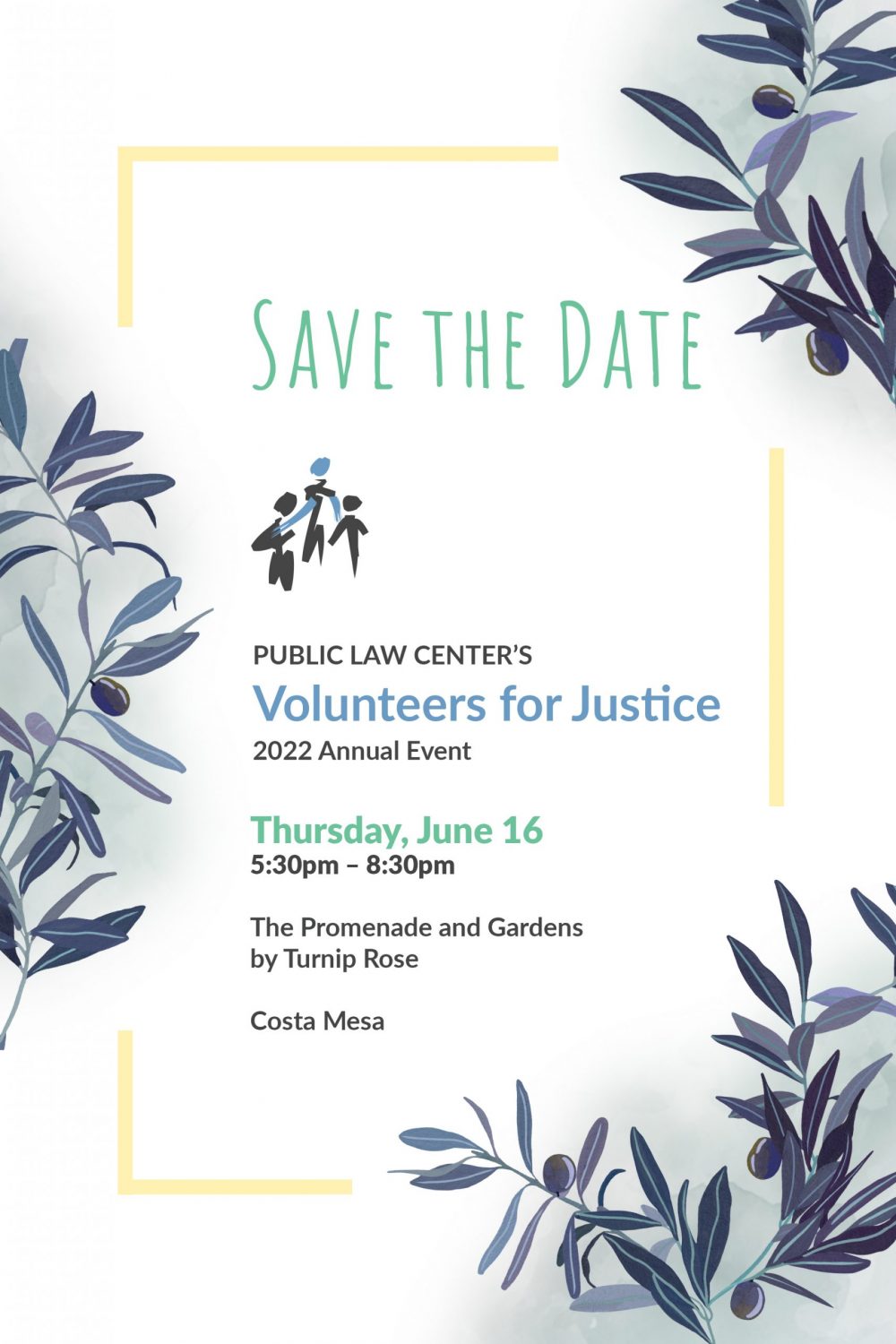 Thursday, June 16
5:30pm – 8:30pm
The Promenade and Gardens
1570 Scenic Avenue
Costa Mesa
On Thursday, June 16 leaders from the Orange County legal, business and civic communities will join together IN PERSON in support of the Public Law Center's annual Volunteers for Justice Event. We hope you can be part of this inspiring event that also provides an opportunity to support the over 1,500 volunteer attorneys, paralegals and law students who work with us to provide free legal services to low-income residents.
2022 Honorees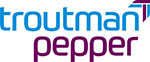 Troutman Pepper
Law Firm of the Year

Women's Transitional Living Center, Inc.
Community Partner of the Year
With Special Recognition To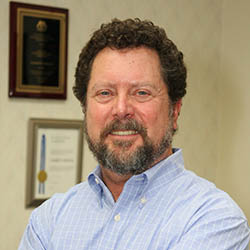 Kenneth W. Babcock
Executive Director & General Counsel
Public Law Center
In honor of his upcoming retirement
and 22 years of dedicated service
to the Public Law Center.
$250 Individual Ticket
$100 Judiciary/Government/Nonprofit Rate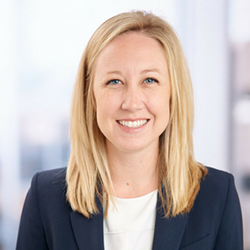 Samantha E. Dorey
Everett Dorey LLP
Co-Chair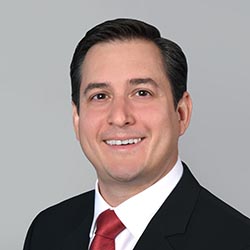 Thomas A. Manakides
Gibson, Dunn & Crutcher LLP
Co-Chair
John E. Altstadt
Altstadt Consulting
LaVal Brewer
South County Outreach
Steve Cardoza
Sheppard, Mullin, Richter & Hampton LLP
Joseph L. Chairez
BakerHostetler
Eric M. Dominguez
KLD, LLP
Jose Gonzalez
Bentley & More LLP
Casey Johnson
Aitken*Aitken*Cohn
Christy Lea
Knobbe Martens
President, PLC Board of Directors
Deborah Mallgrave
Greenberg Gross LLP
Danielle M. Mayer
Buchalter
Daniel S. Robinson
Robinson Calcagnie, Inc.
Darrell White
Kimura London & White LLP
Kris Wood
Orrick
Christina Zabat-Fran
St. John Knits, Inc.
Nicholas M. Zovko
Knobbe Martens
Sayuri P. Espinosa
Rutan & Tucker, LLP
Co-Chair

John E. Altstadt
Altstadt Consulting
Matthew Arnold
Morgan, Lewis & Bockius
Jenna Bilgore
Bremer Whyte Brown & O'Meara LLP
Nicole Carbonel
Stradling Yocca Carlson & Rauth, P.C.
Jordan M. Cox
Knobbe Martens
Philip Duclos
Enenstein Pham & Glass LLP
Adriana Erquiaga
Latham & Watkins LLP
Justin J. Gillett
Knobbe Martens
Matthew Hallman
Bryan Cave
Courtney B. Lockhart
Bremer Whyte Brown & O'Meara LLP
Lauren Shelby
Enenstein Pham & Glass LLP
Co-Chair
Danielle M. Mayer
Buchalter
Marcus McCutcheon
BakerHostetler
Anne Nicholson
Rutan & Tucker, LLP
Nicolette Nunez
Haynes and Boone, LLP
Bree A. Oswald
Buchalter
Aaron M. Rubin
Orrick
Alexis Sadakane
Snell & Wilmer L.L.P.
Kendall E. Youngman
Bremer Whyte Brown & O'Meara LLP
Jiaxiao Zhang
McDermott Will & Emery, LLP
Nicholas M. Zovko
Knobbe Martens