What do kids living in substandard housing and homeless veterans have in common? In America, they are amongst the estimated 50 million Americans who need some sort of legal care to be healthy. Here in Orange County, the have another common denominator – a coordinated service delivery and advocacy model featuring institutions like the Public Law Center (PLC), CHOC Children's (CHOC), and The California Endowment.
PLC's health law unit operates through a Medical Legal Partnership (MLP) model, partnering with healthcare centers, funders, and the private bar to improve social determinants of health for Orange County's low-income individuals and families. By providing legal services addressing those social determinants of health, PLC is able to help low-income clients achieve better health outcomes for themselves and their families. In addition, through funding from the U.S. Department of Health and Human Services, under a contract with the Orange County Health Care Agency, PLC provides services to and advocates on behalf of the HIV/AIDS positive community to improve access to public benefits, healthcare, and provide end of life planning probate services.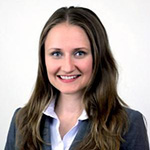 Staff attorney Marina Pantchenko, intake specialist Jazmina Castillo, and legal fellow Solange Rousset are currently building upon PLC's 20-year history of providing civil legal aid within the health care context. Marina first launched her public interest career with an Equal Justice Works fellowship hosted by Bay Area Legal Aid and sponsored by Morgan Lewis & Bockius and Hewlett Packard. At PLC, Marina's experience in improving health access for refugee families and children through direct client representation, litigation and policy advocacy aligns perfectly with the Health Law Unit's goal of increasing access to quality health care for Orange County's most vulnerable residents.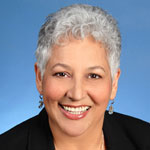 Jazmina is a PLC veteran in both the MLPs and the AIDS Legal Assistance Project (ALAP). Prior to joining PLC, Jazmina worked as a bookkeeper at Women Organizing Resources Knowledge and Services in Los Angeles, a Research Assistant/Interviewer at UCLA's HIV/AIDS Survey Research Center, and a Childcare Coordinator and Social Advocate at Los Angeles' House of Ruth Shelter for Homeless Women and Children. Solange is a 2015 graduate of UCI Law School and former PLC volunteer. She rejoined the health law unit in January as an UCI Fellow. The PLC Health Law Unit is currently recruiting for a staff attorney to join Marina, Jazmina and Solange in this important work.
For example the health unit operates a MLP with CHOC Children's to assist relative caretakers with dependent adult children with disabilities obtain conservatorships. PLC also partners with firms like Sheppard, Mullin, Richter & Hampton LLP and corporate legal departments like Hyundai Motor Company to engage the private bar in individual cases. The MLP with CHOC also includes a project titled DULCE, which provides critical and preventative legal interventions to families with infant children. The PLC/CHOC MLP is one of 5 recipients of a national grant that seeks to replicate the successful work of MLP Boston, where lawyers, pediatricians, and family specialists changed healthcare delivery methods and improved systems to better meet the needs of low-income families with infant children.
In support of the MLP with CHOC, PLC recently conducted a CLE training for Morgan Lewis & Bockius attorneys and placed seven conservatorship cases with the firm. Morgan Lewis attorneys will represent relative caretakers in obtaining limited conservatorships over their dependent adult children with disabilities. Impressively, Morgan Lewis has taken on a number of monolingual Spanish speaking clients through this partnership and have budgeted for and hired certified court interpreters on those cases.
PLC also has MLPs with the St. Joseph Health System, the Laguna Beach Community Clinic, and Hoag Hospital focused on alleviating acute medical crises by moving legal issues out of the doctor's office and improving community health by addressing the issues that cause bad health. In collaboration with these medical providers, PLC's on-site services to medical patients include conservatorships, guardianships, representation in civil and probate litigation, wills, advance health care directives, powers of attorney, select immigration services, employment, landlord-tenant representation, representation in credit disputes and in bankruptcy, disability rights representation, and special education.
In addition to the MLP and ALAP work, PLC is also currently handling an impact lawsuit, Kathem v. DHCS and CDSS, on behalf of unaccompanied refugee minor youth seeking to ensure that the state provide those youth parity of health care benefits received by other foster care youth in the state. Finally, through The California Endowment's Santa Ana Building Healthy Communities program, PLC is advocating for the successful implementation of SB4, a recent law extending health coverage to undocumented children through age 19.