Operation Veterans Re-Entry provided free legal services to homeless or at-risk veterans and their families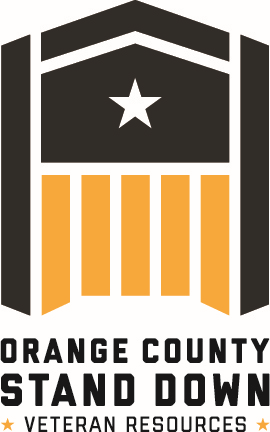 Two weeks before Veterans Day, PLC joined over 100 agencies and organizations at the 2015 Orange County Stand Down to provide free civil legal aid to our nation's veterans. Held at the former Tustin Air Force Base from October 23rd to 25th, the event was set up like a military base camp and offered everything from sleeping barracks to hair cuts, and from medical care to legal advice to Orange County veterans who were homeless or at risk of becoming homeless.
PLC's Operation Veterans Re-Entry Unit has participated in the event since its inception in 2011. This year, 14 law student volunteers from UCI School of Law joined PLC's EJW AmeriCorps Legal Fellows Amanda Pertusati and Brooke Weitzman to provide legal intake services to 35 veterans. Of the estimated 133,000 veterans living in Orange County, 1,388 are homeless and 4,500 are on waiting lists for affordable housing.
The legal issues PLC assists veterans with include: VA compensation benefits, discharge upgrades, unlawful detainer actions, government benefits, and much more. Since 2012, Operation Veterans Re-Entry has served over 1200 veterans, recovered nearly $8.5 million in back and future benefits, and successfully facilitated the transition of countless Orange County families back into civilian life.
Operation Veterans Re-Entry is dedicated to Captain Matthew Patrick Manoukian, a veteran who lived by the motto: "Never above you. Never below you. Always beside you." Captain Manoukian (United States Marine Corps, 1st Marine Special Operations Battalion) was killed in combat on August 10, 2012 in Sangin District, Afghanistan. Captain Manoukian, whose parents are both judges, had been accepted to law school and planned to enter after returning from Afghanistan (his fourth deployment).
To learn more about PLC's Operation Veterans Re-Entry, please click here; and to hear the story of one of our recent clients, please click here.